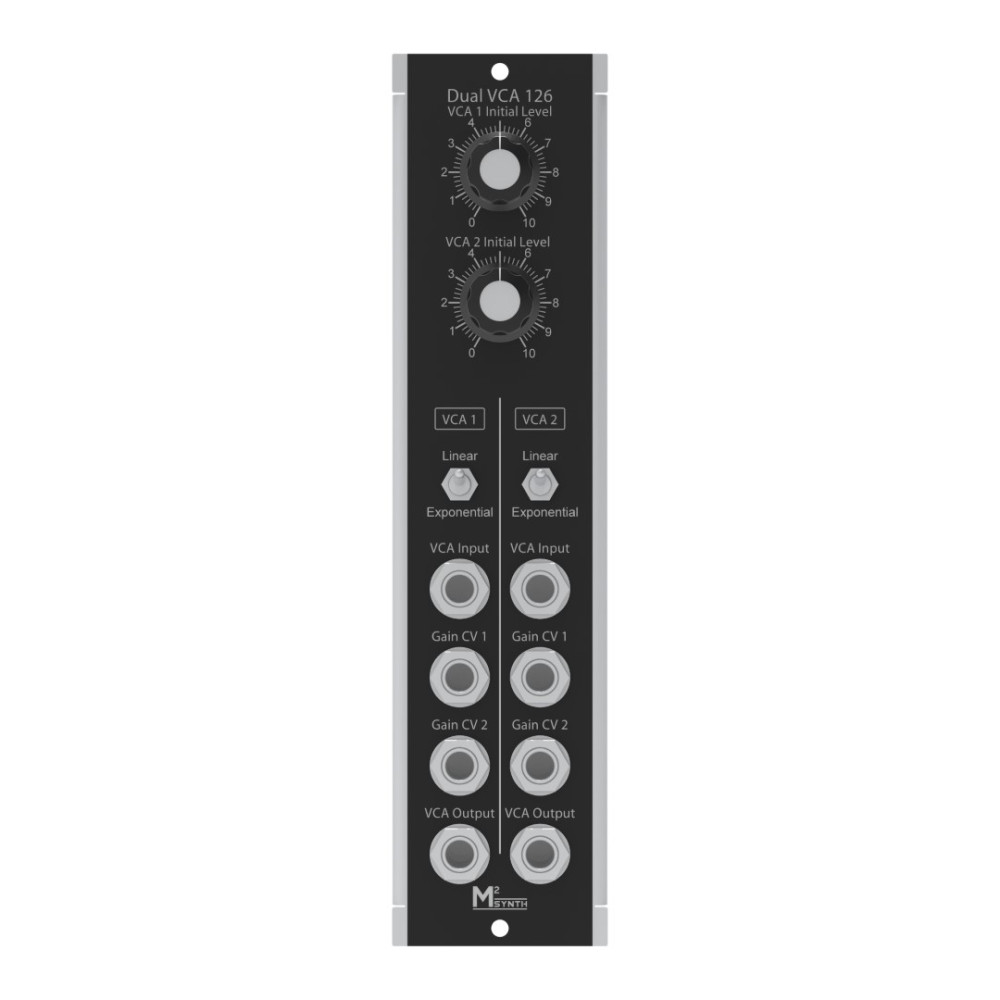 MU Dual VCA 126
The VCA 126 is another of the core modules essential to an analogue synth. The signal amplitude (volume) can be altered by means of an external control voltage typically from an ADSR or VC LFO. This module has two independent VCA channels.
Features
Controls for initial VCA amplitude for each channel

Switch selection between a linear or logarithmic response.
Specification
Supply voltage +/-15Vdc

(Uses included in-line voltage regulator module with both MOTM and MU headers)

Supply current +21mA / -21mA

Input signal level +/-5V

Gain CV -5V to +10V range
Available to order, dispatched in 3-4 weeks